Getting Started in Aviation
Getting Started in Aviation
More Info About Aviation Careers at Jazz:
Administrative and Management Professionals
Interested in the behind the scenes of an airline's operations? Learn more about careers in Corporate Safety, Finance, Information Technology, Human Resources and more. These jobs impact every aspect of our business.
Aircraft Maintenance
Can you picture yourself working in an aircraft hangar? Get to know the Jazz fleet from a whole new perspective. We have positions for apprentice and licensed Aircraft Maintenance Engineers, as well as other positions in the hangar that don't require previous training.
Customer Service Agents
Great with people? At Jazz, superior customer service starts on the ground. Become part of our top-notch airport teams. We hire Customer Service Agents at airports across Canada.
Aircraft Services
Interested in working outdoors in an aviation environment that is fast-paced and revolves around safety? Aircraft Tow Operators and Ramp Attendants all work together to ensure our aircraft are serviced and handled with care.
Dispatch/Operations
Are you able to handle multiple responsibilities at once in a high stress environment? From Flight Dispatch, to Load Planning and Crew Scheduling, our System Operations Control team is at the heart of Jazz.
Flight Attendants
Can you handle any situation with professionalism and confidence? Our Flight Attendants deliver customer service excellence while creating a safe, welcoming, and comfortable environment onboard our aircraft.
Pilots
Can you picture yourself living life at 30,000 feet? Together, our Pilots operate hundreds of flights every day – and carry millions of passengers each year on our fleet of CRJ and Dash 8 aircraft.

Aviation Careers: Preparation and Requirements
All positions require a high school diploma or equivalent, minimum 18 years of age and the ability to work shift work.
Career
Recommended high school courses
Skills / Qualities
Post-secondary Education
Licenses or necessary qualifications
Pilot
• Math
• Physics
• Geography
• Excellent communication skills
• Situational awareness
• Team-working skills
• Detail oriented
• Decisiveness and quick-thinking skills
• The ability to remain calm
• The ability to understand technical information
Flight School or Aviation College
• Private Pilot's License
• Night rating
• Multi-engine rating
• Instrument Rating
• Commercial Pilot's License
• IATRA or ATPL written exams
• Canadian Citizen or Permanent Resident
• Ability to travel to the US without any restrictions

Flight Attendant
• English
• French
• Excellent interpersonal, communication and customer service skills
• A positive attitude
• Work well unsupervised
• Ethical and respectful of diversity
Not required. However, previous formal flight attendant training is an asset
• Must be bilingual (English and French) – oral skills to carry on normal business in both languages.
• Some customer service experience
• Canadian Citizen or Permanent Resident
• Ability to travel to the US without any restrictions
• Must be 5'11" (180 cm) or less due to the height of our aircraft cabins.
Customer Service Agent
• English
• French
• Problem-solving ability and effective decision-making skills
• Excellent interpersonal and communications skills
• Strong time management and multi-tasking ability
Not required
• Customer service experience
• French language is an asset (requirement at some bases)
Aircraft Maintenance Engineer
• Math (Academic Grade 12 Math required for most programs)
• Physics
• Science
• Mechanically inclined
• Problem-solving ability and effective decision-making skills
• Detail oriented
• Excellent interpersonal and communication skills
Aircraft Maintenance Engineer Diploma/
Certificate
• Must be a graduate of an accredited Transport Canada approved Aircraft Maintenance Engineer program.
• Must hold a valid Canadian-issued driver's license with no restrictions and/or conditions.
Operations Centre (Dispatch, Crew Scheduler, Load Planner, etc.)
• English
• Clear communication skills
• Situational awareness
• Detail oriented
• Decisiveness and quick-thinking skills
• The ability to remain calm
• Ability to work and handle tight deadlines and prioritize multiple tasks.
Preferred but not required
• French language is an asset
Aircraft Tower
• English
• Strong verbal and written communication skill;
• Strong organizational skills
• Ability to work independently
Not required
• Valid Canadian-issued driver's license
• Must be able to obtain and maintain a RAIC (restricted area identification card)
• Must be able to obtain and maintain a ROC (radio license)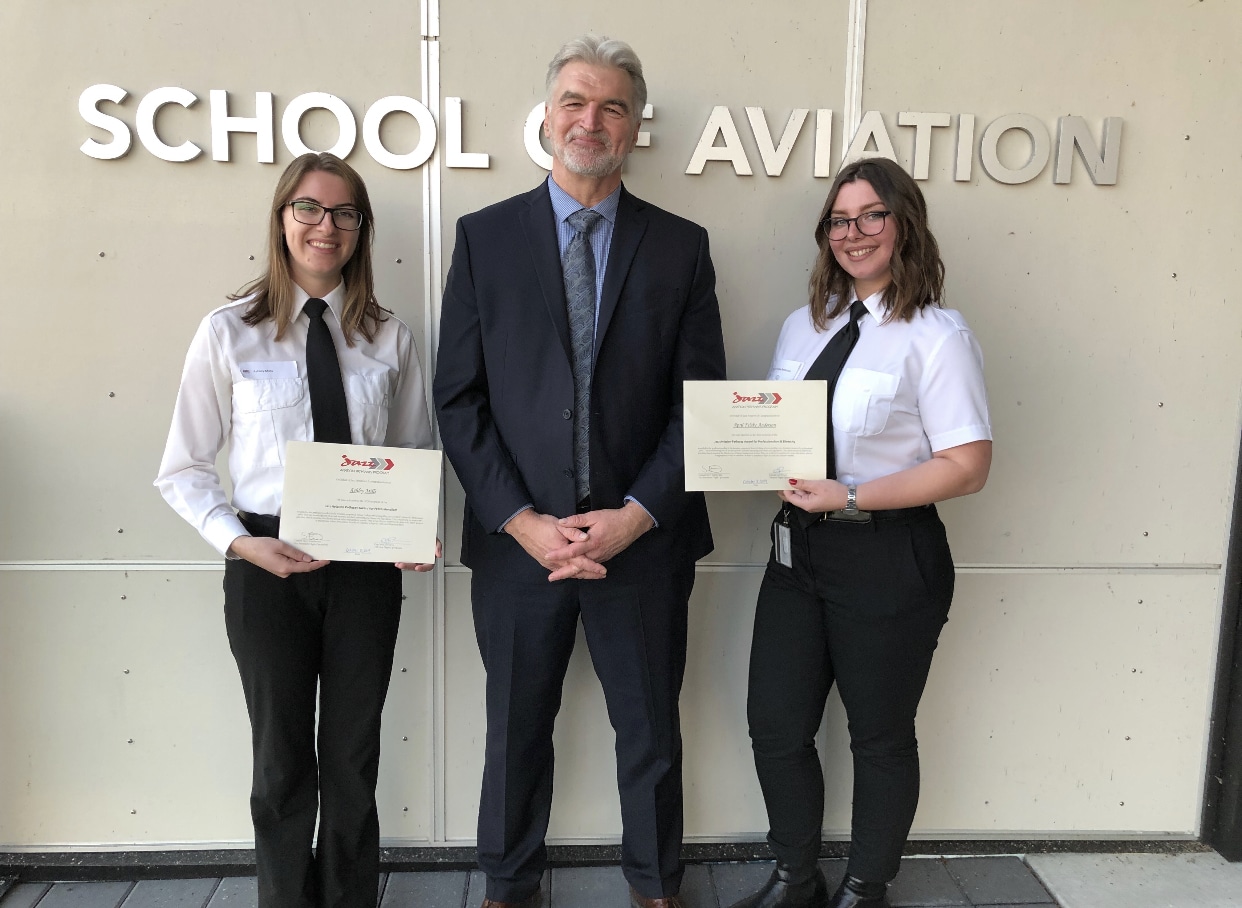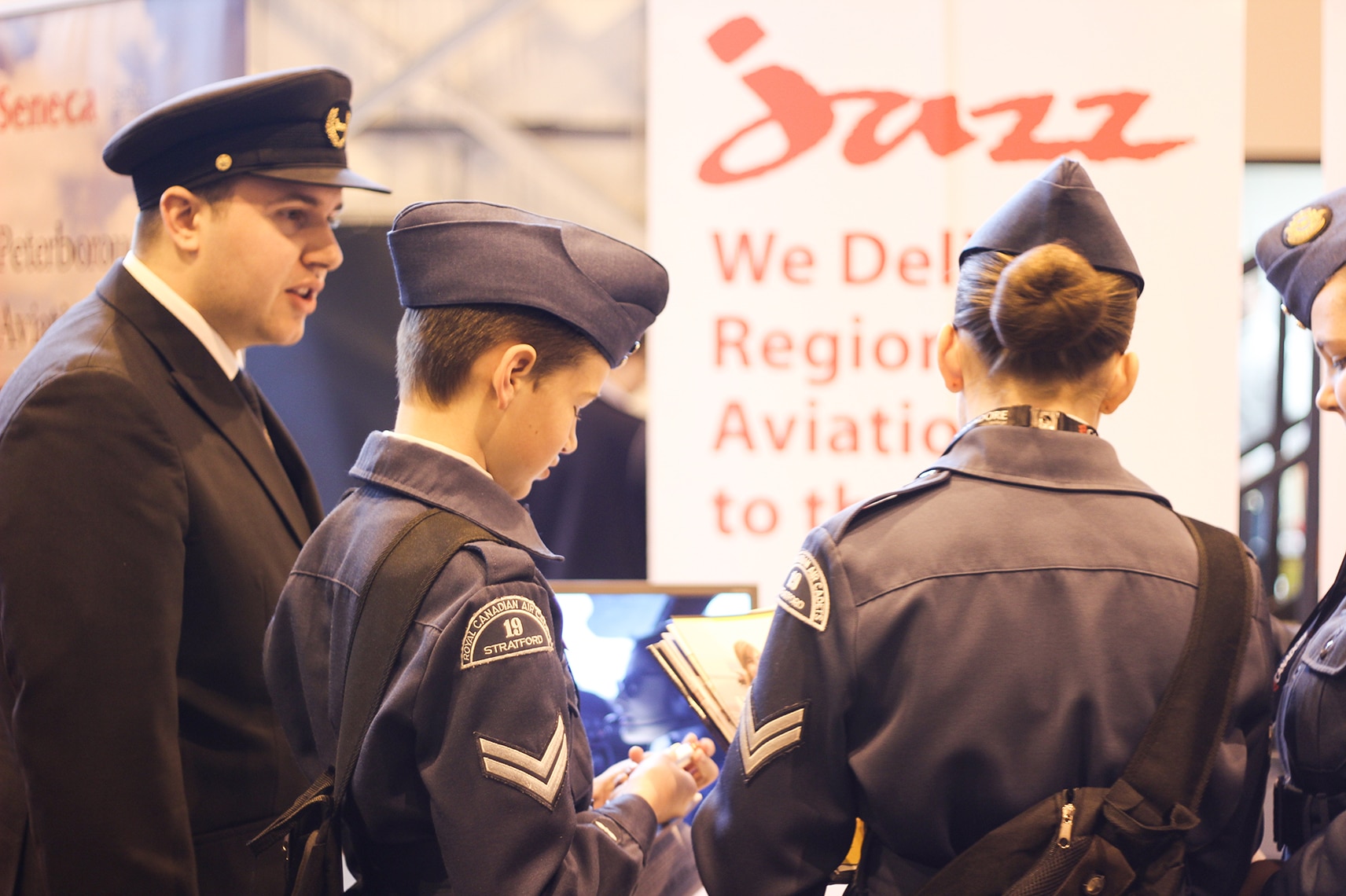 Air Cadet League of Canada (ACLC):
A great entry point to aviation is through the Air Cadet League of Canada.
The Air Cadet Flying Scholarship program is often thought of as a pathway to a military career but air cadets can leverage the flying skills they learned as cadets into civilian careers.
Jazz provides a pathway for those cadets thinking of an airline career through the Jazz Aviation Pathways Program. This agreement includes: two annual national scholarship opportunities for successful graduates of the Air Cadet League of Canada Power Flight program, continued funding of the ACLC Power Scholarships program, and ongoing support of the ACLC.
Resume Building, Interview Tips and Volunteering:
Resumes:
Your resume is your personal marketing tool. It is an advertisement of your skills and experiences used to open doors and to help you get interviews. It is a page or two (no more), in which you outline your accomplishments, strengths, skills, knowledge, abilities, education and work experience.
It is common for young people to not have much work experience when applying for a job after high school or post-secondary education. However, no experience is too small to include on your resume. Do you have experience babysitting? Walking dogs in your neighborhood? Working at a fast food restaurant? All these jobs show initiative and are important to include at the very beginning of your career.
Tips:
Emphasize positives
Be concise
Be honest
Avoid abbreviations
If your resume is more than one page, insert a page number on each page
Font size should be 10-12 point. Don't use more than two fonts
Be consistent with headings so the eye can follow a pattern
Bulleted lists are extremely reader-friendly
Edit carefully
What to include on your resume?
Name
Phone numbers
Email address (should be simple and professional, i.e.: firstname.lastname@gmail.com)
Education
Experience
Optional:
Profile Statement
Summary of Qualifications
Licenses/Certifications
Accomplishments/Achievements
Transferable Skills
Languages – applicable to position
Training and development
Volunteer Work and Community Involvement
Interviews:
Never enter an interview without being prepared! During an interview, questions to check your suitability are asked. The interviewer's purpose is to learn whether you can do the job and whether you have the skills that you have listed on your resume. Your motivation and suitability are also assessed. This includes your interest in the job and your work ethic.
Behavioural interview
The idea behind behavioural interviewing is that the most accurate predictor of future performance is past performance in similar situations. Employers evaluate a candidate's past experiences and behaviours in order to determine their potential for success. The interviewer identifies job-related experiences, behaviours, skills and abilities that the organization has determined are desirable in a position, then structures open-ended questions and statements to elicit detailed responses.
Take the time to work out thoughtful responses to these questions based on your past experiences using the STAR formula.
S = Situation – Briefly describe the situation.
T = Task – What were you trying to achieve?
A = Action – What did you do to achieve your results?
R = Result – What were the results?
How do you Prepare?
Identify the skills/qualifications asked for in the job posting. You'll quickly start to uncover required qualities such as communication, leadership, team building, initiative, decision-making and problem-solving.
Develop several examples for each quality/competency.
Create specific STAR examples, not hypothetical ones (be prepared to back up your examples).
Typical Behavioural Interview Questions
Tell me about a time when you demonstrated good leadership skills.
Give me an example of a good decision you've made recently.
Tell me about a time when you successfully resolved an interpersonal conflict.
Volunteering:
When you are beginning your career and building your resume, volunteering and community involvement are very important. Whether you volunteer for an organization in your community, or are a part of your student government, these types of activities demonstrate initiative and are a great addition to your resume.