Aircraft Services
OUR AIRCRAFT SERVICES TEAM HAS THINGS HANDLED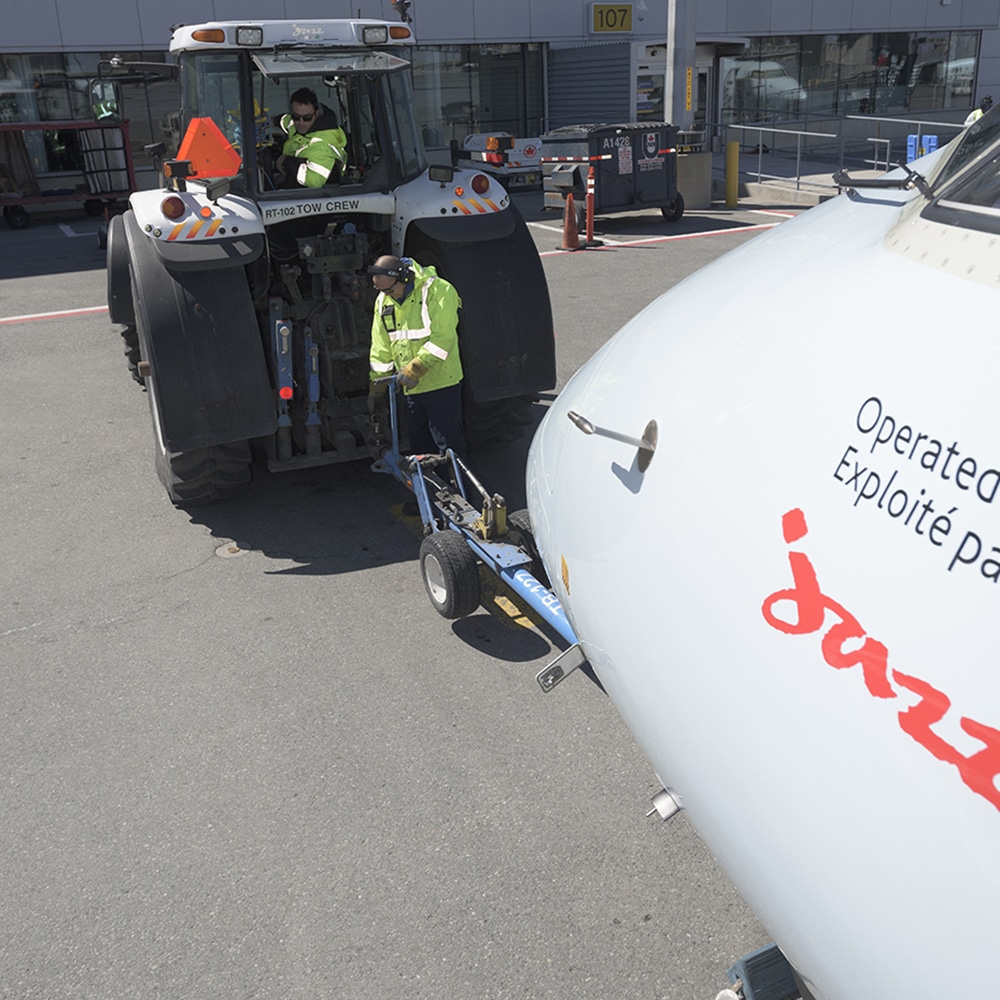 The ideal candidate
Most people who flourish as Aircraft Services employees are described well by these words: friendly, hard-working, helpful, and team-player.
As a Station Attendant or Aircraft Tower, you'll see your days are generally spent managing the aircraft operations at airports – everything from marshalling aircraft to and from gates, to handling passenger luggage, to operating ground vehicles, and more!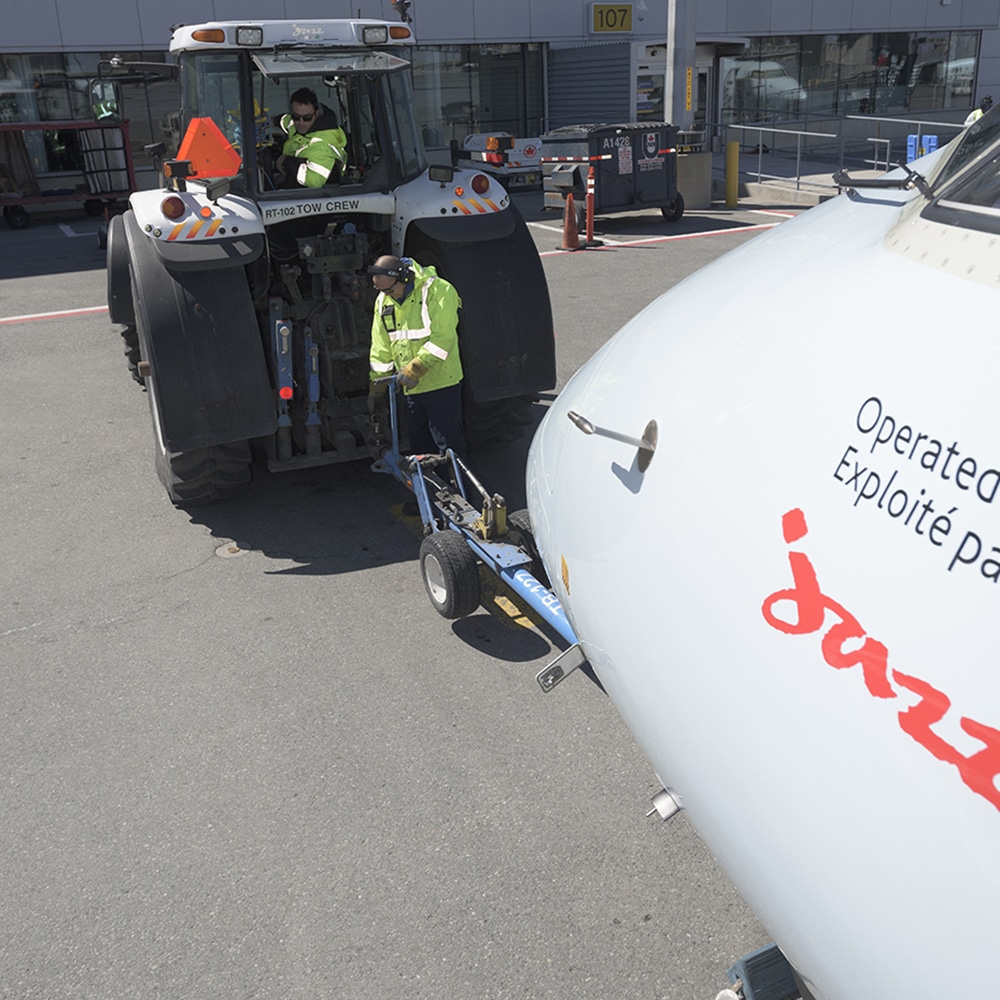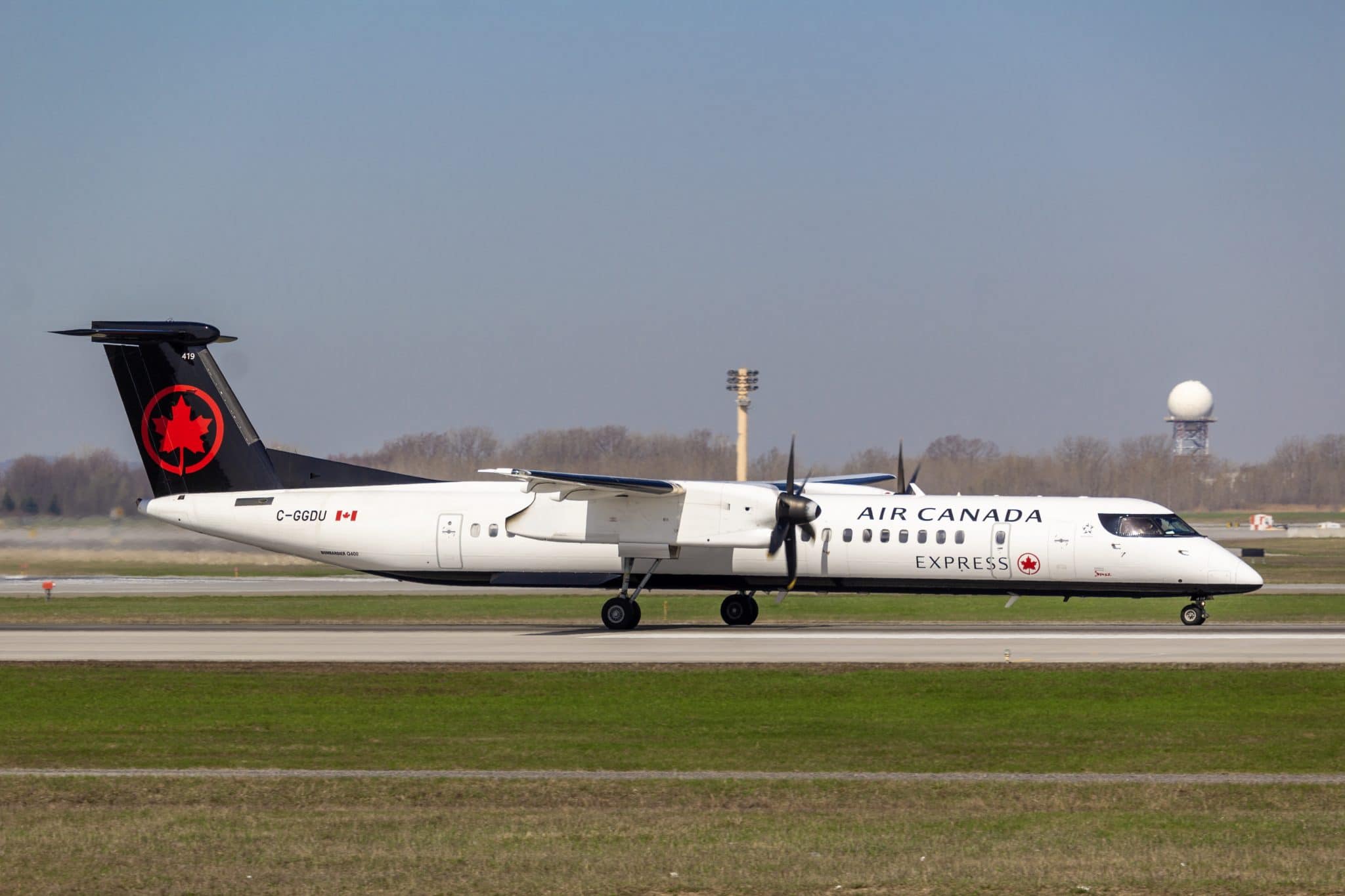 What senior management is saying
Here's how senior management describes Aircraft Services staff fitting into the bigger Jazz picture.
"The complexity of airport operations is really unknown to the flying public. These dedicated employees make sure the aircraft are where they're supposed to be, that your luggage is loaded and cared for, and makes it to your destination. There are so many people behind the scenes of your flight and this group is a valuable part of that."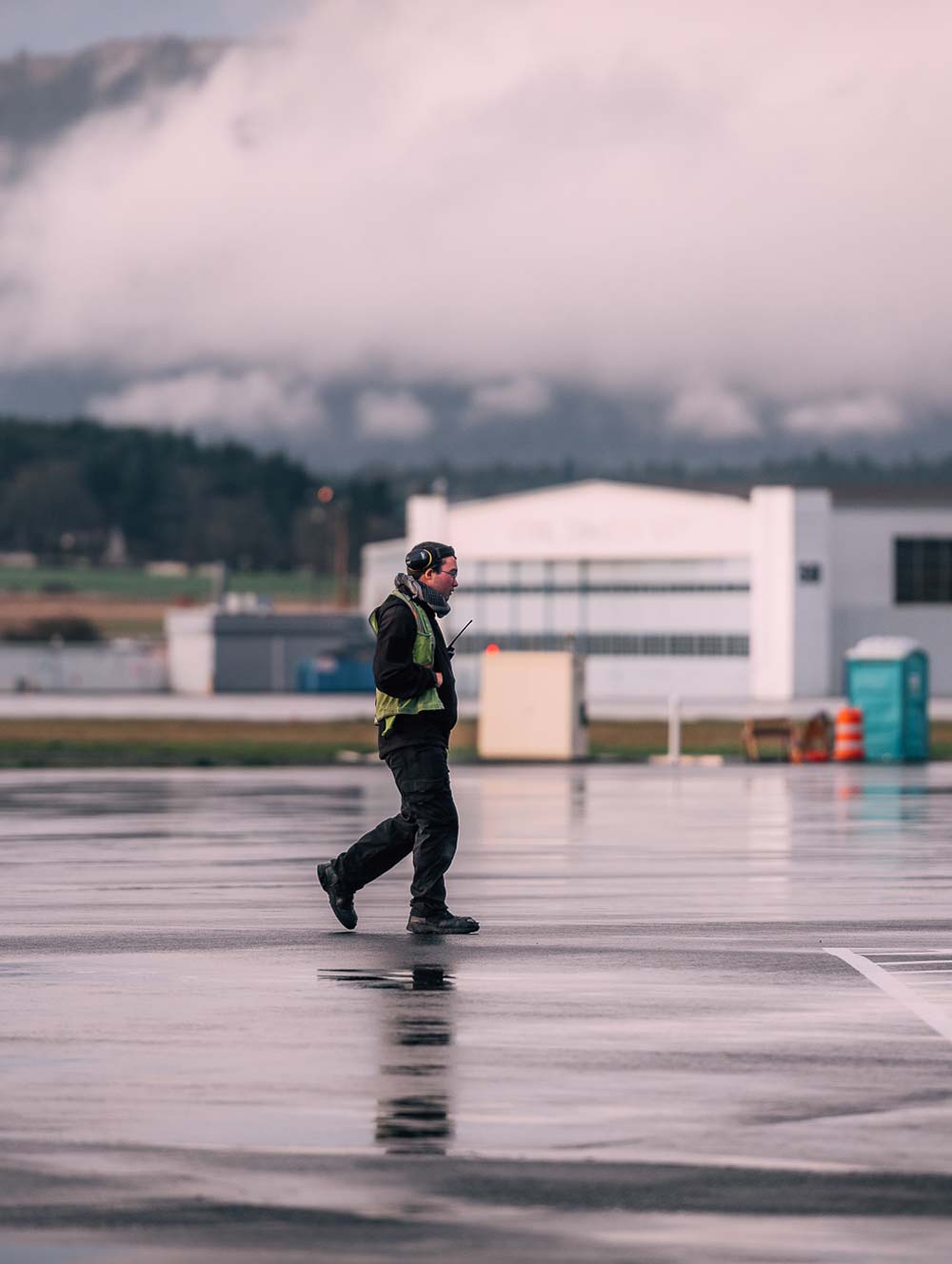 Overheating pedometer. How many steps can you expect to take during a typical shift? 12,000 (nearly 10km)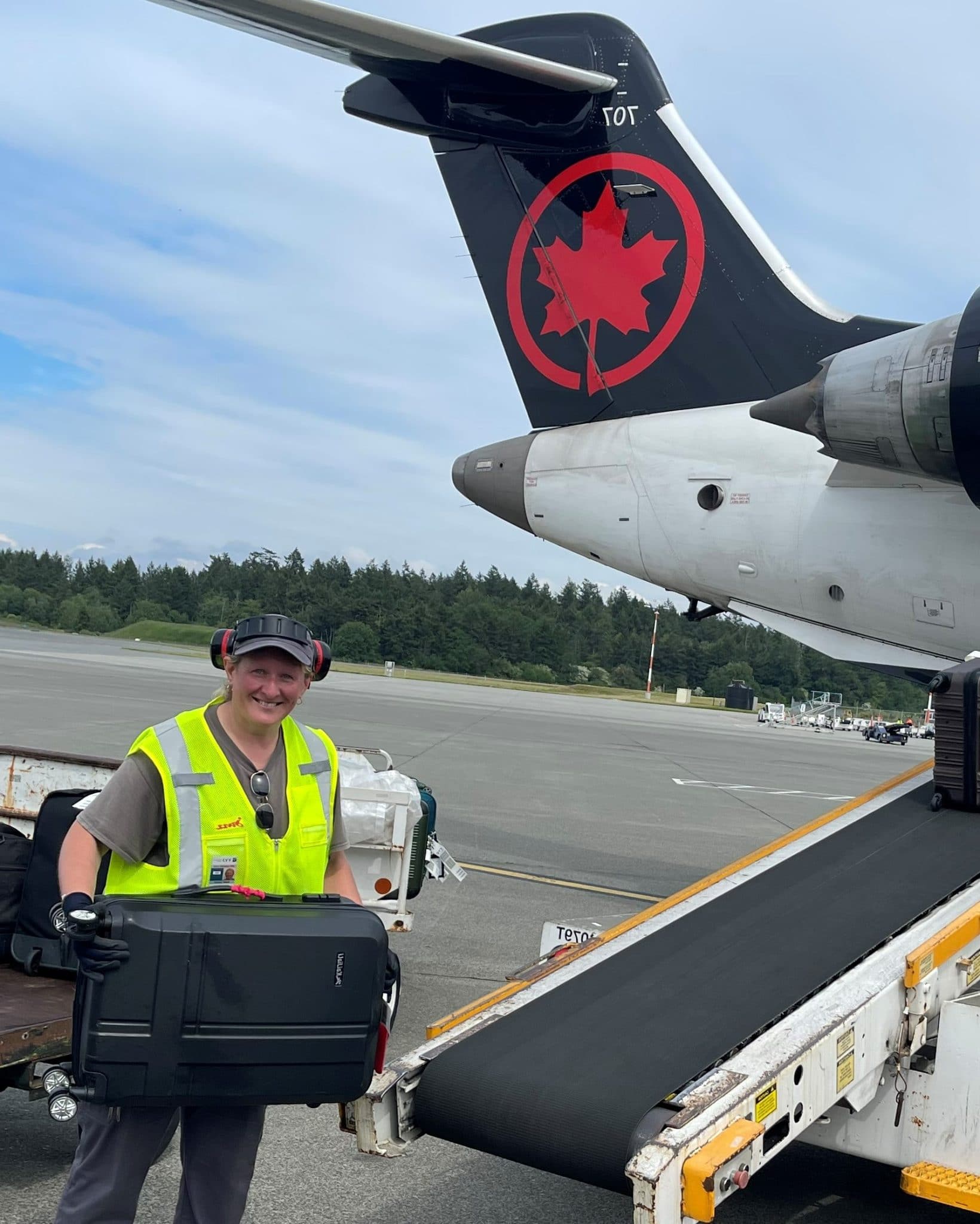 In their own words
What are current Aircraft Services employees like? Here are some personal thoughts they had to share.
"I'm very passionate about my job as I enjoy the physical challenge it brings. Whether handling bags, marshalling an aircraft or pushing a plane back from a gate, I'm not afraid to face it head on.

I thoroughly appreciate working amongst a great team who have welcomed me with open arms and demonstrated the importance of working hard and having fun on the job. Laughter is the best medicine even when faced with challenging times. Being on the ramp has inspired me to become a Lead or Trainer one day. After that, the sky is the limit!"

—Vanessa Luxford (pictured), Ramp Attendant, YYJ (Victoria)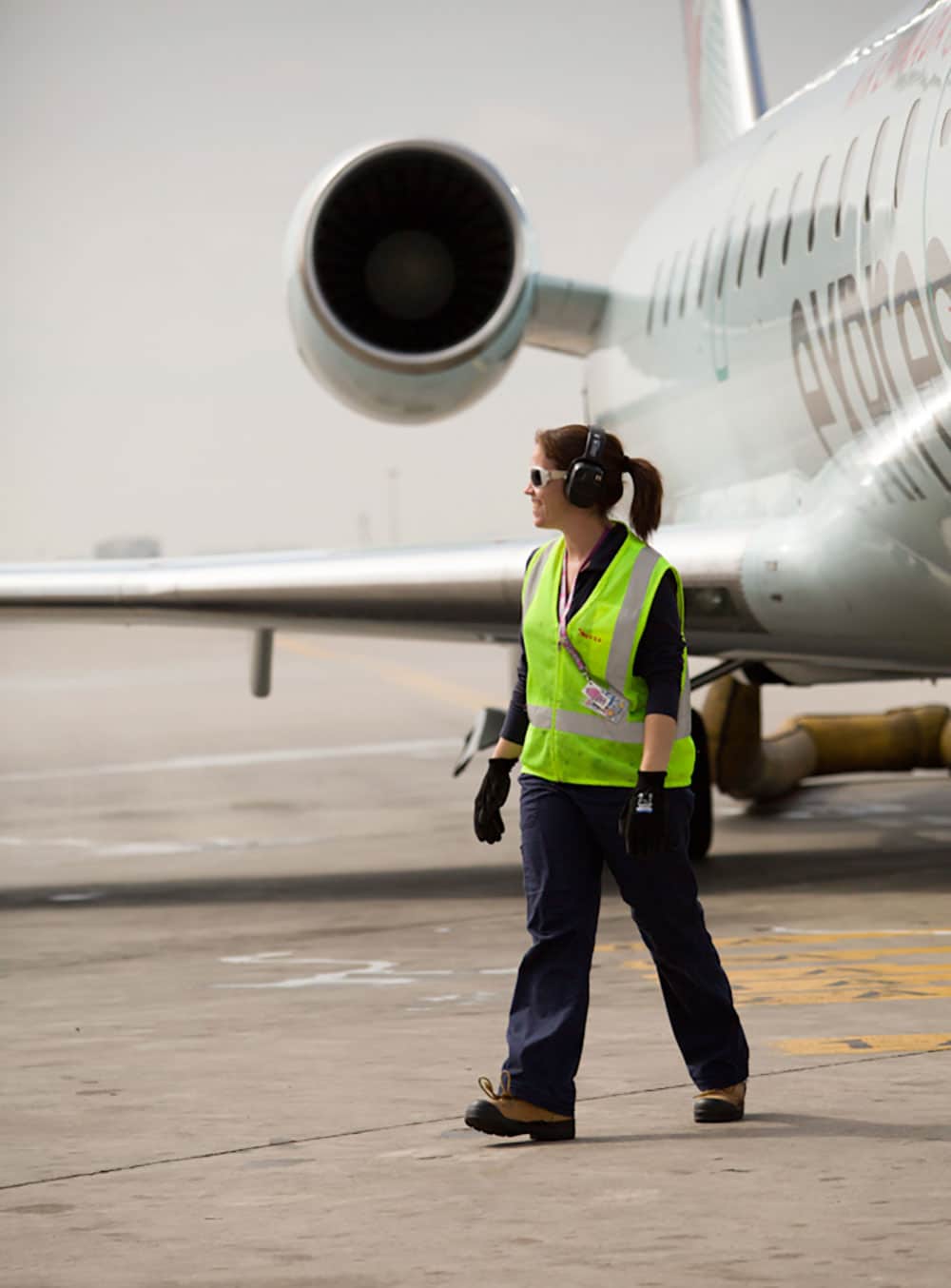 Note to self
Want to hit the ground running with the wisdom of someone who's been doing this for years? Here's what current Aircraft Services employees said they'd wished they'd known when they started out.
"I love airplanes! I found this to be a great place to start my aviation career while I decide on my future as an aircraft maintenance engineer or pilot."
—Haresh Murjani, Tower, YYC (Calgary)